How do I publish my FrontPage web to my account?
FrontPage 98/2000 requires similar steps:
Step 1: Click the publish button in the upper left-hand corner or click the Publish Frontpage Web from File menu of your FrontPage Explorer.
FrontPage 98/2000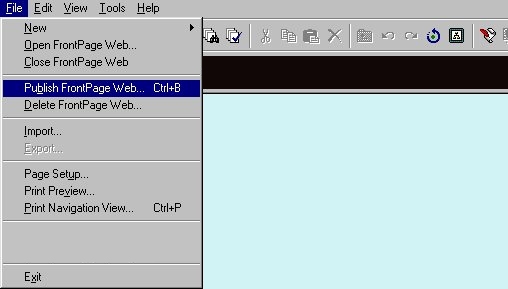 Step 2: Then, a screen like below should appear. You need to type in your domain name or IP address then click OK.
FrontPage 98

FrontPage 2000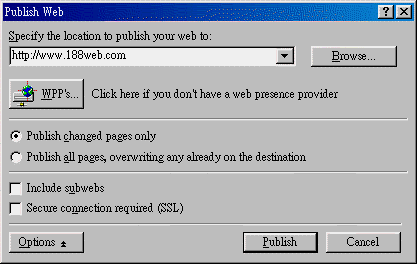 Step 3: All that is left to do is enter your username and password.
FrontPage 98/2000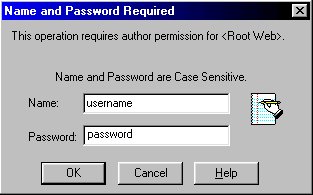 Remark: your first web page must be named as index.htm or index.html.
For a more in-depth tour of FrontPage, check out the FrontPage Online Tutorial at:
Frontpage 2000
http://msdn.microsoft.com/workshop/languages/fp/2000/tutorial2000/default.asp
Frontpage 98
http://msdn.microsoft.com/workshop/languages/fp/tutorial98/tutorial.asp


Copyright (C) 1999-2001. 188 Web Services Limited. All Rights Reserved.
Last modified: 27-05-01